Incredible Connection
Brand Refresh
Client
Incredible Connection
Category
Campaign Development

What we did
Brand refresh
Brand architecture
Brand messaging
Brand guidelines
Brand collateral design
Campaign development
BRAND
As one of South Africa's most respected consumer electronics retail brands, Incredible Connection recognized the need for their brand to be more than just about product and pricing. Aligning with operational changes, we looked to create a brand persona which was expressed through their visual language and way in which their brand communicated to its market. Although logistics did not allow us to address the primary identity, we re-invented every other visual asset and created a design structure for all of their communication items.
PRODUCT, SERVICE AND SEASONAL CAMPAIGNS
For key sales initiatives, new products / services or refreshing existing products/services we have created numerous concepts and executions for Incredible Connection to take to market.
We create the core concepts, key messaging, design elements and assets for deployment.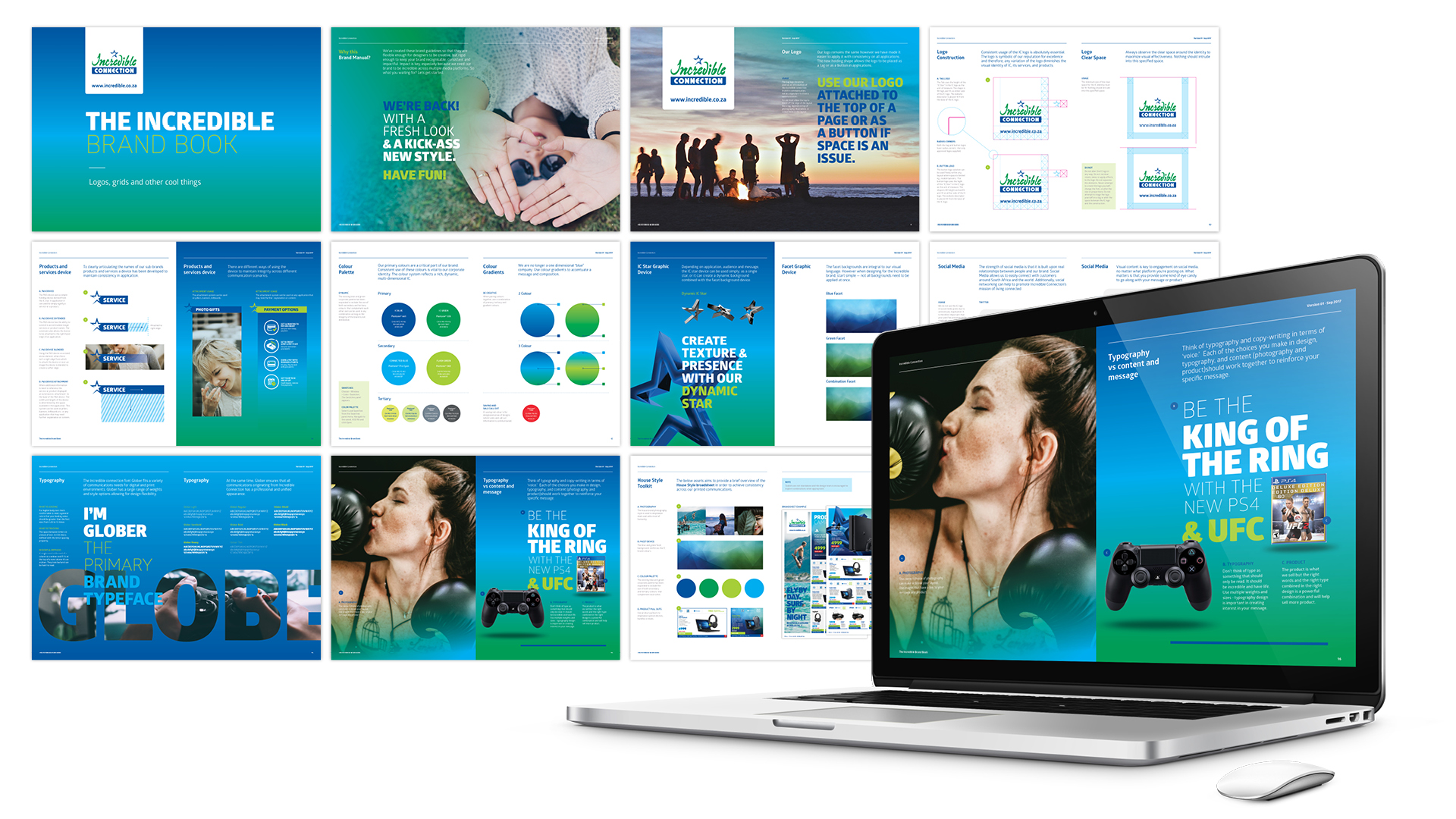 Project
IC Business Campaign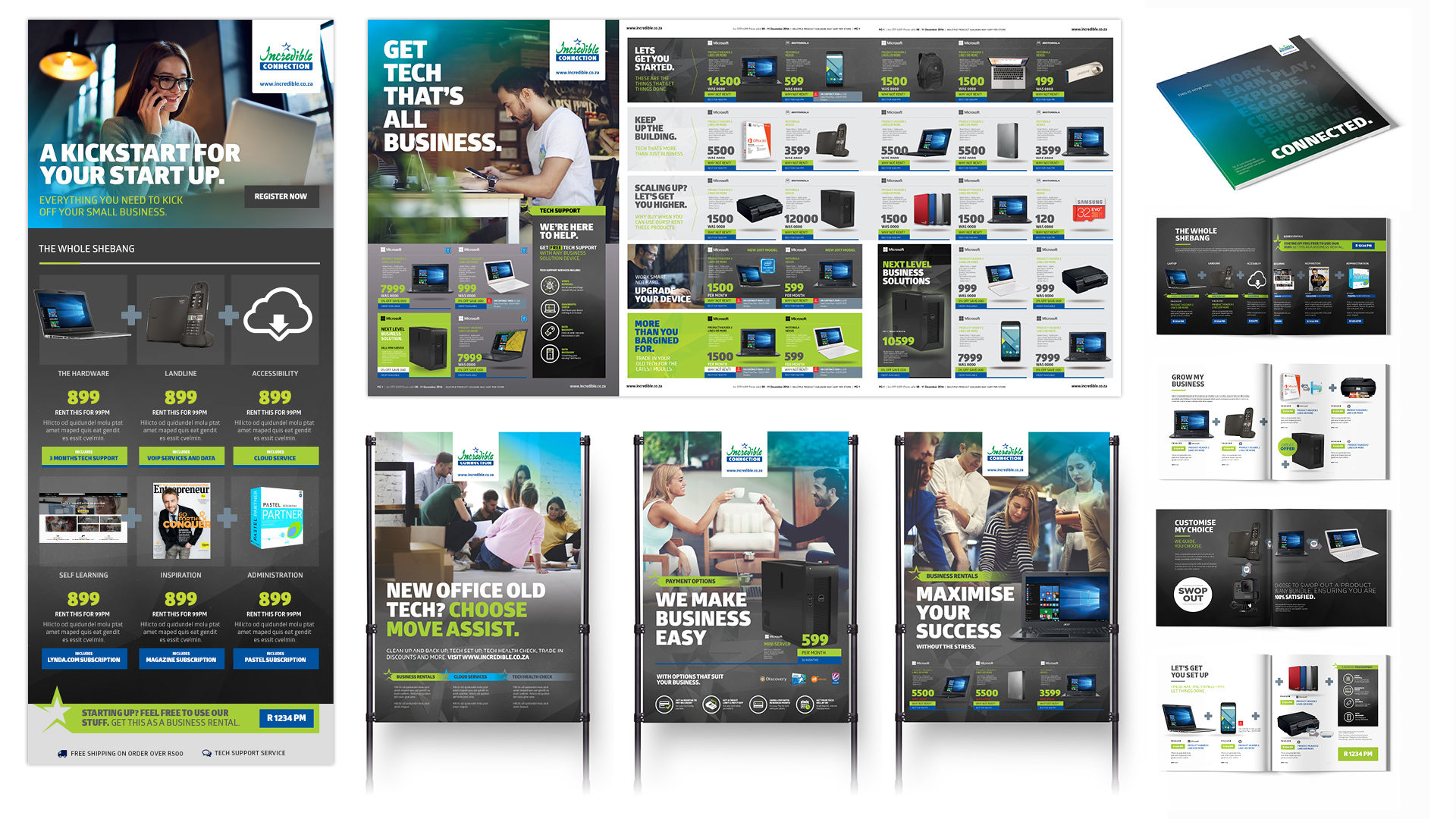 Project
IC Cyber Monday Campaign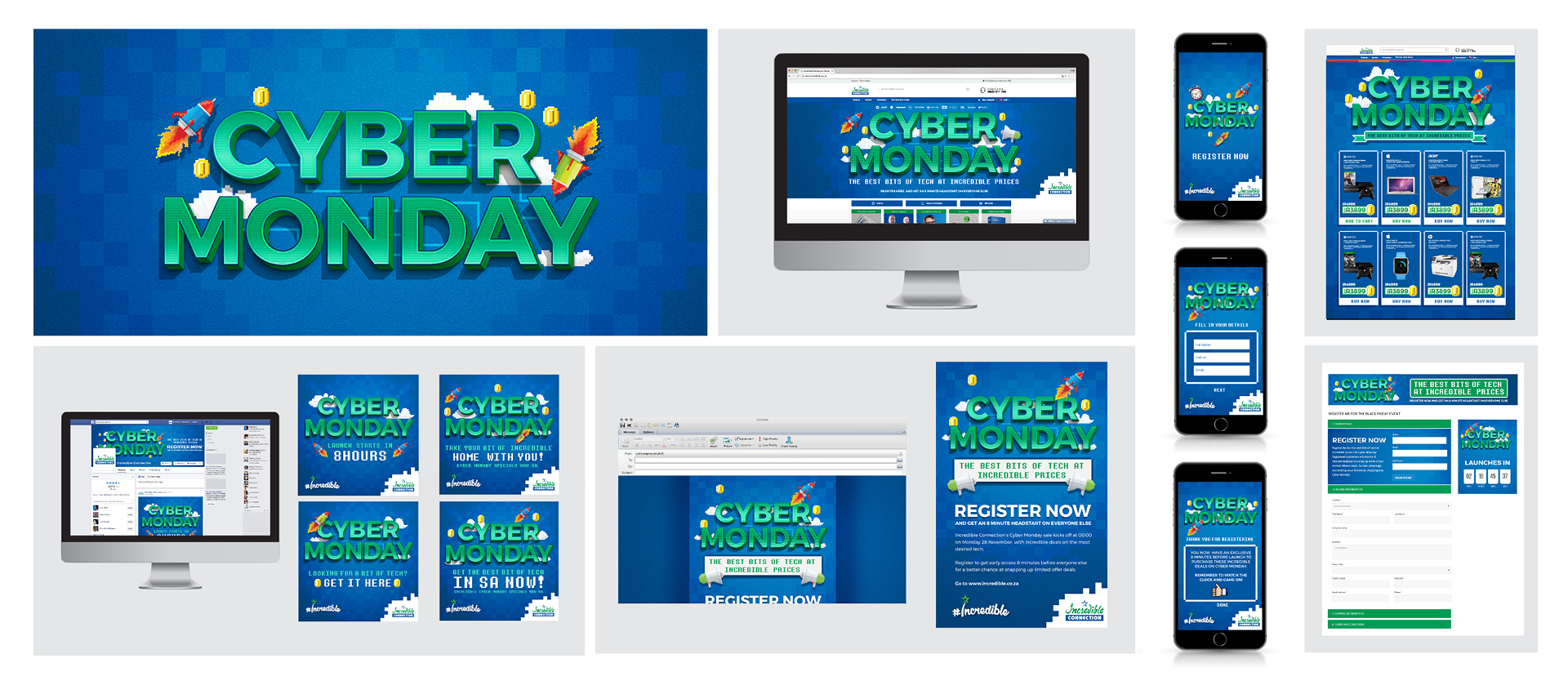 Project
IC Black Friday Campaign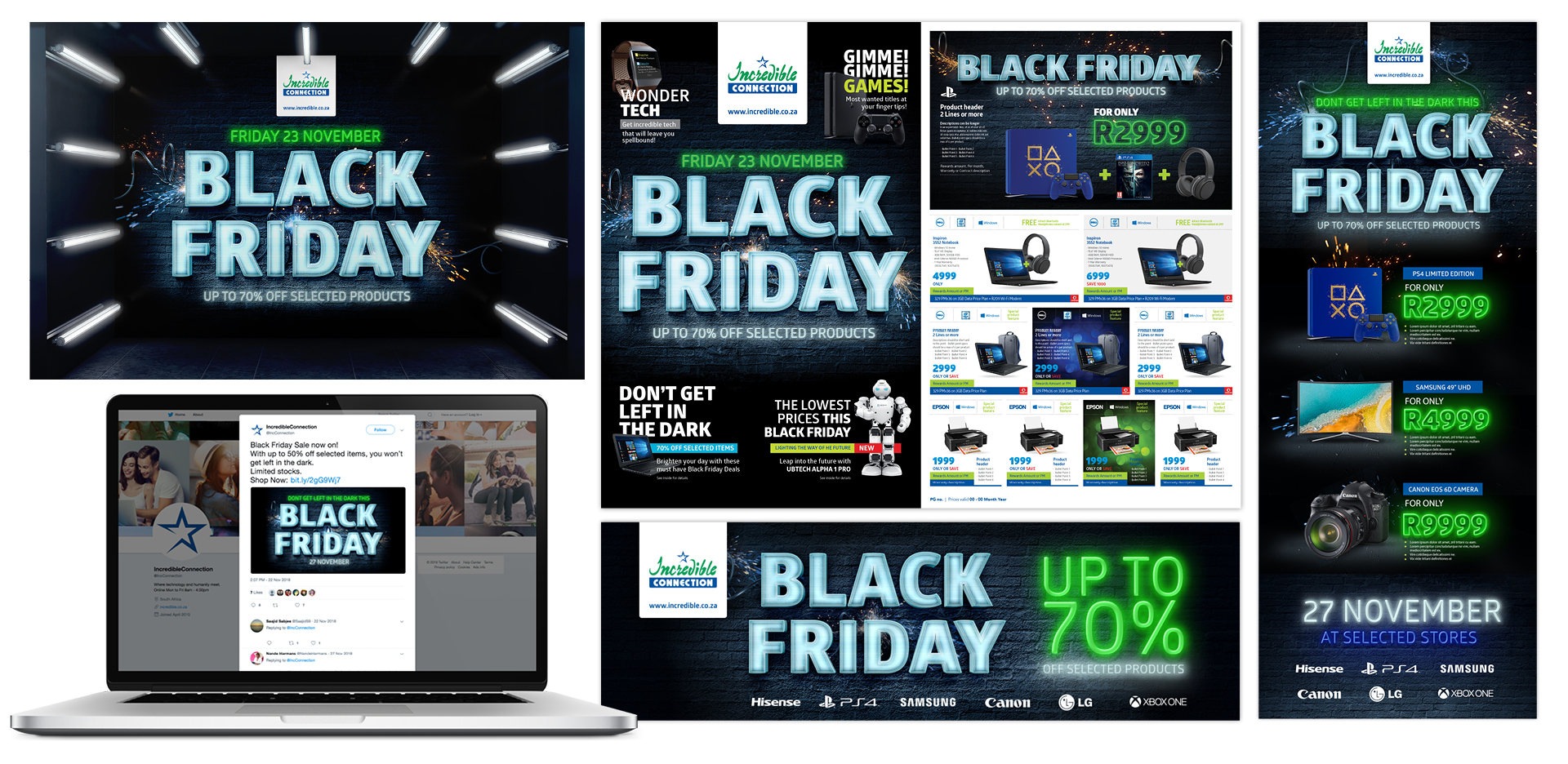 Project
IC Christmas Campaign
Project
IC Final Clearance Campaign